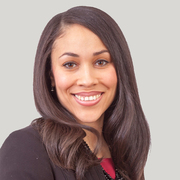 Rachel Ruffin is a Realtor to her core: in her understanding of the real estate markets, the top notch service she provides her clients, and the manner in which she works to achieve their best interests. Rachel knows that buying or selling a home is more than just a transaction: it's a life changing experience. Highly dedicated to providing exceptional, personalized service for all of her clients, Rachel takes great pride in the relationships she builds and work relentlessly on her client's behalf to help them achieve their real estate goals.
Rachel's Mission Statement:
Rachel's philosophy is simple: committed to client satisfaction, pledging to be in constant communication with clients, keeping them fully informed throughout the entire buying or selling process. Rachel belives, "If you're not left with an amazing experience, I have not done my job. Success is not only measured through achievements and awards but through the satisfaction of my clients. I look forward to helping you reach your real estate goals!"
Rachel's featured listings include:
7918 S. Essex, Chicago - income producing 3 unit
7831 S. Michigan, Chicago - single family home
30W008 Danbury Dr., Warrenville - single family home
contact Rachel for more information!
A.R.E. Partners - "a boutique brokerage with a big heart!"
A.R.E. Partners is a full-service, boutique brokerage that developed the MACH3 (M3) approach to real estate. M3 is a combination of steps taken to produce the maximum value for A.R.E.'s clients. M3 combined with A.R.E.'s integrity and skill have earned us the trust of many real estate buyers, sellers, and investors and has contributed to our quickly becoming one of the top brokerages in northern Illinois.
You need A Real Estate Partner. We A.R.E. your Partners.